What has happened to "apptrackr" in the new app? The new look is nowhere net as cool as in te old appaddict
When you open an app page, under the app icon/name you will see the line Tracking this app with an empty circle next to it, just tap on the empty circle and a tick will be added inside it, once it is done, it means that you are now tracking that app.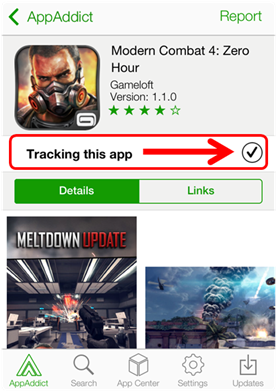 But you must sign-in to be able to use that feature for tracking apps updates on AppAddict, you can use the same log-in name and password of this forum to sign-in to the AppAddict app.
By the way, at first I didn't like the new look either as they took an iOS7 theme design, and I am not much of a fan of the iOS7 look, but now I love the new look of the AppAddict app